About Curtis

The Early Years...
Curtis is the youngest of ten children. He was born in 1971 to the late Harold and Elizabeth Chamberlain and was raised on an apple orchard in Eastern Ohio with a loving Christian home life. Hard work was no stranger, so the discipline and dedication necessary to become a skilled musician came naturally.

Curtis' parents were raised in the 1930's and 40's, so at a very young age he was introduced to many LP records of such great artists as Bing Crosby, Frank Sinatra, Nat King Cole, Andy Williams, Robert Goulet, Glenn Miller, Benny Goodman, Artie Shaw and many others (in addition to the classics). He was intrigued by "the sound" and developed a great love for the music of that golden era.

"The Christmas Season was always an exciting time and Mom played the records non-stop."

Below is a picture of Curtis at a very young age conducting an impromptu family ensemble.
 
"Each Christmas Eve just before bedtime, our parents would have all ten of us line up according to age at the bottom of the stairs. Each holding a single lit candle, we would proceed upstairs singing Silent Night, Holy Night. Then visions of fun things Santa would bring us danced in our heads. What wonderful memories!"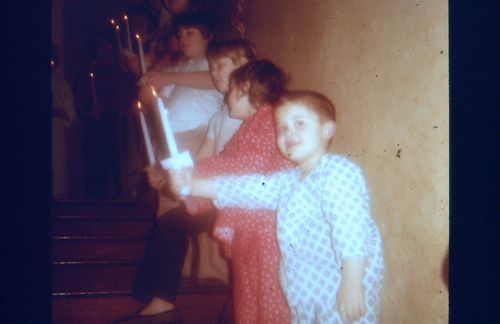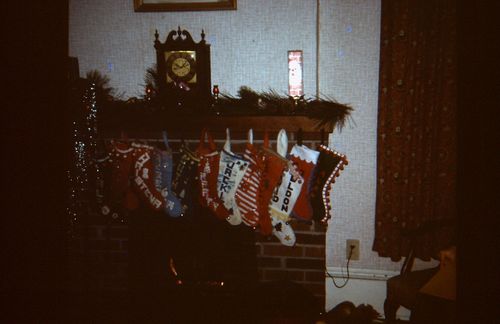 In the 5th grade Curtis began piano lessons and participated in just about everything musical throughout junior high and high school in addition to swim lessons and working on the orchard with his family.

In the later years of high school Curtis decided to make music a life time career. He majored in music at Cedarville University with a double emphasis of saxophone and voice. His minor was in Bible Studies.

Upon graduation in 1994 he continued to help his parents at the family orchard. In addition he picked up any part time music jobs he could get such as churches, community groups, local Big Bands in Columbus and even a couple of cruise ship gigs.

In 1996, Curtis took a job in the computer industry with a few of his older brothers and continued to perform in the part time music scene.

1997 was a very good year as he met his soon to be wife, the very talented Laura B. while performing together at a local church. In December 1998, they were married. In 2001, they embarked on a full time career in music and ministry (engagement picture below). Laura holds an Associates Degree in Business from West Virginia University. She is also a talented vocalist, pianist and artist.
 
Laura and Curtis feel blessed to make their home in East Central Ohio with their twin daughters, Grace and Faith. They are active in their local church, community and professional music career. They endeavor to glorify God by bringing joy and encouragement through the avenue of music to thousands across Ohio and the nation.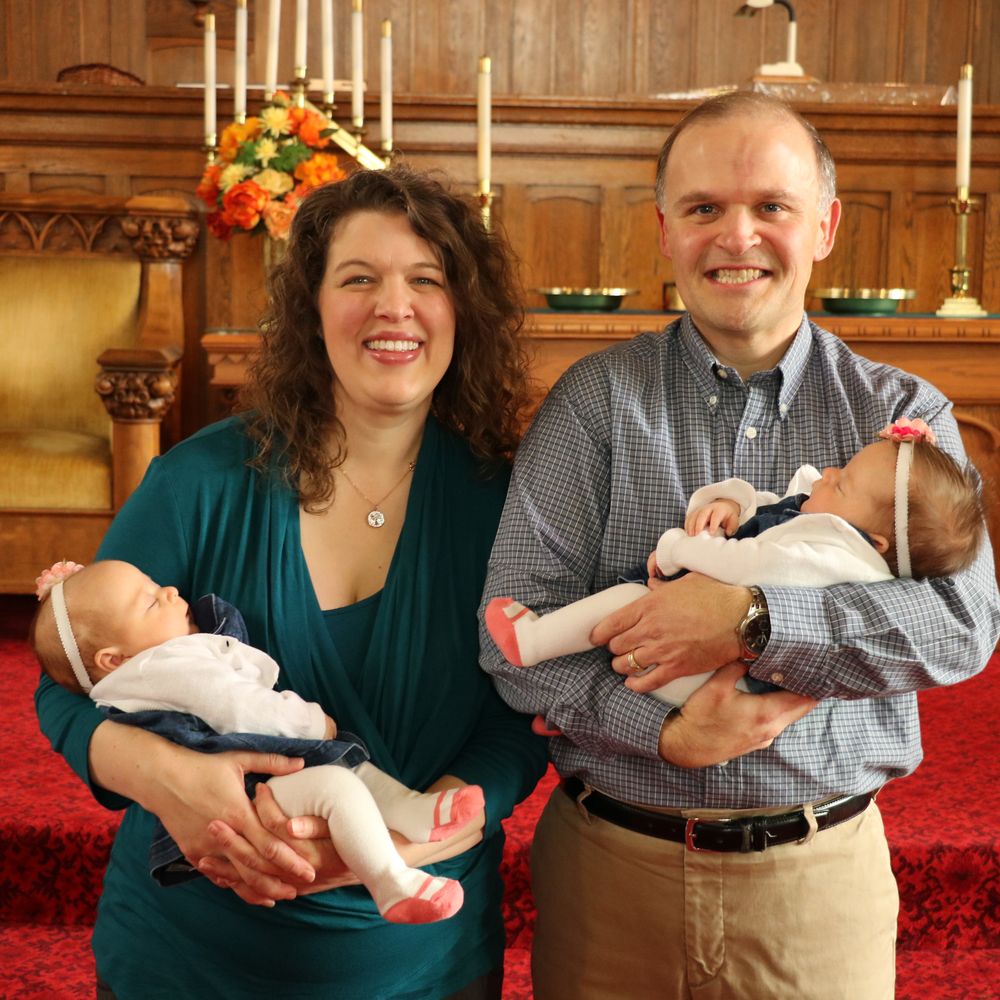 K-12 Music Education

(8) years of private piano lessons from Doris Peterson.

(1) year of private saxophone lessons from Rick Corbet of Muskingum University.

(1) year of private voice lessons from Robert Owen Jones of Muskingum University. Professor Jones received his Masters Degree from the prestigious Juliard School of Music in New York City and was a recognized vocalist around the New York Metro as well as across the country.

Member of the Concert Band, Marching Band, Concert Choir, Show Choir, Symphony Orchestra, Saxophone Quartet, Barbershop Quartet and Pep Band. Curtis even led a 13 piece Big Band (The Dirty Dozen Orchestra) for (2) years in High School.

Superior Ratings at Solo Competitions, both voice and saxophone.

A graduate of John Glenn High School.


Collegiate Music Education 

(4) years of private saxophone lessons with Mr. Jerry Rodgers who was a twenty year member of "The President's Own" Marine Band in Washington D.C., performing for many White House Events.

(1) year of private clarinet lessons.

(1) year of private flute lessons.

(4) years of private voice lessons with Dr. Charles Ellington and Dr. Mark Spencer.

(1) year of private composition lessons with Rev. Paul Coats, M.A. in Music Theory.

Member of the Symphonic Band, Jazz Band, Pep Band, Concert Chorale, Oratorio Chorus, Woodwind Choir, and Saxophone Quartet.

Curtis performed on countless general recitals. He performed his junior and senior year recitals on both saxophone and voice.

Curtis graduated from Cedarville University in 1994. He received a Bachelor of Arts Degree in Music Performance with a double emphasis of saxophone and voice and a minor in Bible Studies.